Login or create an account
Close
Returning Customer
I am a returning customer
Login or create an account
Close
Your Account Has Been Created!
Account Logout
Thanks for being awesome!

We have received your message and would like to thank you for writing to us. If your inquiry is urgent, please use the telephone number listed below to talk
to one of our staff members. Otherwise, we will reply by email as soon as possible.

Talk to you soon!

OEM XS INC,
603.898.1111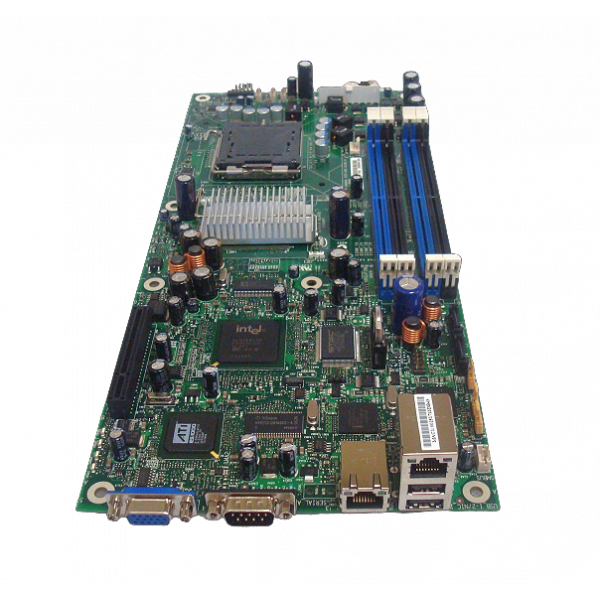 Intel S3000PT BPTVBB DDR2 LGA775 13"X6" 3000 Chipset New Server Board Only OEMXS # 0803123
Call For Price


Condition: New Board Only, No Accessories
Product Specifications

(BPTVBB Version) S3000PT (VERTICAL POWER CONNECTOR) 4 DDR2 DIMMS, two SATA Ports, 6' x 13" form factor. RoHS Compliant and Pb-free 2nd level interconnect.

The Intel Server Board S3000PT supports the following feature set

Processor and Front Side Bus (FSB) support
Supports Intel Xeon processor 3000 sequence, Intel Core 2 Extreme Edition, Intel Core 2
Duo, Intel Pentium Processor Extreme Edition,Intel Pentium D Processor,Intel Pentium 4
Processor, Intel Celeron D Processor in the Intel LGA775 package
Supports Intel Dual Core Architecture

Supports Hyper-Threading Technology

Supports Intel Extended Memory System 64 Technology (Intel EM64T)

Intel 3000 Chipset components

Intel 3000 MCH Memory Controller Hub

Intel ICH7R I/O Controller

12-deep In-order Queue


Memory System


Four DIMM sockets supporting DDR2 533/667MHz DIMMs
Data bandwidth per channel of 4.2GB/s or 8.4GB/s in dual channel when using DDR2 667MHz

Support for up to two DDR2 channels for a total of four DIMMs (2 DIMMs / channel) providing up to 8 GB max memory capacity.

Support for 512-MB, 1-GB and 2-GB DRAM modules

I/O Subsystem
Segment A: One embedded ATI* ES1000 video controller (Supports PCI Specification, Rev 2.3).

Segment B: One x1 PCI Express* resource implemented as an embedded Intel 82573V 10/100/1000 gigabit Ethernet Controller

Segment C: One x1 PCI Express* resource implemented as an embedded Intel 82573E 10/100/1000 gigabit Ethernet Controller
Segment D: One x8 PCI Express* resource implemented as a riser slot supporting single x1/x4/x8 PCI Express* add-in cards through a riser
Serial ATA host controller

Two independent SATA ports support data transfer rates up to 3.0 Gb/s (300MB/s) per port

Universal Serial Bus 2.0 (USB)