Login or create an account
Close
Returning Customer
I am a returning customer
Login or create an account
Close
Your Account Has Been Created!
Account Logout
Thanks for being awesome!

We have received your message and would like to thank you for writing to us. If your inquiry is urgent, please use the telephone number listed below to talk
to one of our staff members. Otherwise, we will reply by email as soon as possible.

Talk to you soon!

OEM XS INC,
603.898.1111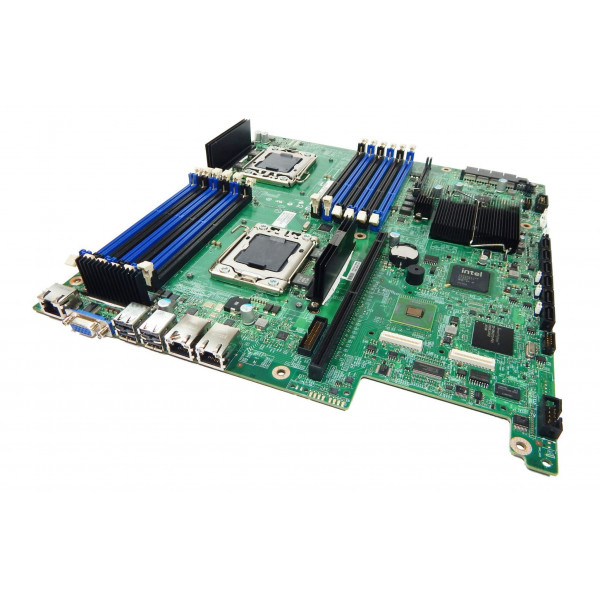 Intel SE24717 E24717-605 URBANNA SPARE TELCOM 10P Refurbished Board Only OEMXS# 0314133
Call For Price


Condition: Refurbished Board Only, No Accessories
Note: Proprietary Power supply needed.
Essentials
Status Launched
Launch Date Q1 2009
# of QPI Links 3
Board Form Factor SSI TEB-leveraged (12 x 13)
Chassis Form Factor Rack
Socket LGA1366
Integrated Systems Available Yes
Integrated BMC with IPMI IPMI 2.0
Embedded Options Available Yes
Max TDP 130 W
Description Highly Integrated, rack-optimized server board for Telcom sytem

Memory Specifications
Max Memory Size (dependent on memory type) 192 GB
Memory Types DDR3 ECC UDIMM, RDIMM
# of Memory Channels 6
Max Memory Bandwidth 1333 GB/s
# of DIMMs 12
ECC Memory Supported Yes

Graphics Specifications
Integrated Graphics Yes

Expansion Options
# of PCI Express Lanes 5
PCIe x8 Gen 2.x 3
PCIe x16 Gen 2.x 1
IO Expansion x4 Gen 1.x 1

I/O Specifications
USB Revision USB 2.0
# of USB Ports 5
USB 2.0 Configuration (Back + Internal) 4
Total # of SATA Ports 6
RAID Configuration Intel Embedded RAID (0,1); upgradeable to RAID5
# of Serial Ports 2
# of LAN Ports 2
Integrated LAN 2x 1GbE
Integrated SAS Ports 0

Package Specifications
Max CPU Configuration 2
Low Halogen Options Available See MDDS

Advanced Technologies
Intel Remote Management Module Support AXXRMM3
Intel Node Manager Yes
Intel Advanced Management Technology No
Intel Server Customization Technology No
Intel Build Assurance Technology No
Intel Efficient Power Technology No
Intel Quiet Thermal Technology No